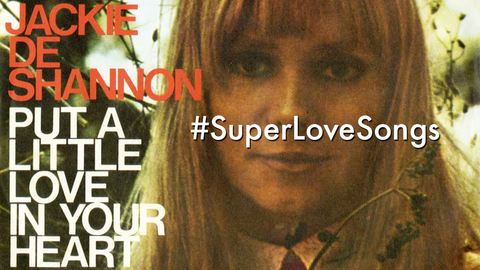 Welcome to Super Love Cookies, connecting the world one cookie at a time!
Music is the great, universal connector and there are tons of songs about love. It's all about feel'n the groove, making connections and eating a super delicious cookie ... lend your voice, do a little boogie, and join the movement!
Share a verse or hum a tune and tag your video #SuperLoveSongs on Facebook, Instagram or Twitter! This week's flavor are our decadent Dark Chocolate Love Bites.
Our First Super Love Song of the Week: Put a Little Love in your Heart!
"Put a Little Love in Your Heart" was originally performed in 1969 by Jackie DeShannon, who composed it with her brother, Randy Myers and Jimmy Holiday. In the USA, it was DeShannon's highest-charting hit, reaching #4 on the Hot 100 in August 1969 and #2 on the Adult Contemporary charts. In late 1969, the song reached number one on South Africa's hit parade. The song rivaled the success of her signature song, "What the World Needs Now is Love."
Click here to sing along with the KARAOKE VERSION!
LYRICS:
Think of your fellow man
Lend him a helping hand
Put a little love in your heart
You see it's getting late
Oh, please don't hesitate
Put a little love in your heart
And the world will be a better place
And the world will be a better place
For you and me
You just wait and see
Another day goes by
Still the children cry
Put a little love in your heart
If you want the world to know
We won't let hatred grow
Put a little love in your heart
And the world (and the world) will be a better place
All the world (all the world) will be a better place
For you (for you)
And me (and me)
You just wait (just wait)
And see, wait and see
Take a good look around
And if you're looking down
Put a little love in your heart
I hope when you decide
Kindness will be your guide
Put a little love in your heart
And the world (and the world) will be a better place
And the world (and the world) will be a better place
For you (for you)
And me (and me)
You just wait (just wait)
And see
People, now put a little love in your heart
Each and every day
Put a little love in your heart
There's no other way
Put a little love in your heart
It's up to you
Put a little love in your heart
C'mon and Put a little love in your heart