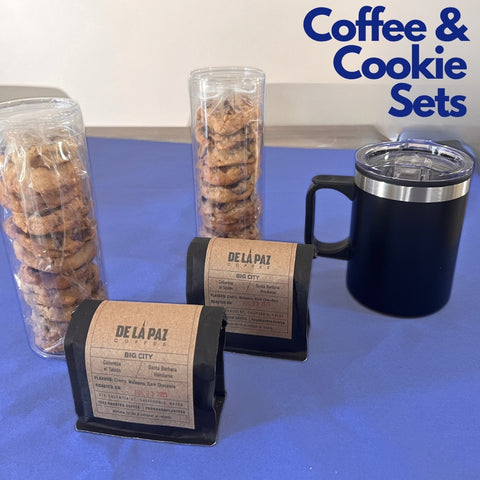 Brewing Up Good in the Bay Area
As a Bay Area business with deep roots in San Francisco we listen and react to news of our city struggling with solving issues that are impacting the lives of so many. How to handle the drug addicted and unhoused individuals, rents, and businesses suffering because of a lower working population impacting sales. 
The negative view is paralyzing emotionally so we want to give reason to celebrate. And shifting a negative mindset has its benefits! 
Sharing an
article here
will give you a quick read to inspire a shift in mindset, realizing: "You have a
Choice
to take a
Chance
to make a
Change
." 
And we want to highlight an incredible San Francisco business taking action to connect a community while supporting a country. A recent gifting project inspired us to brew up a relationship we know will keep on giving us reason to celebrate for years to come! 
Four Barrel Coffee is a Bay Area, independent and locally owned coffee roastery. The team roasts their heartfelt commitment to giving back into every bag it blends. 
The coffee is sourced from third-generation farmers and mill-workers in Latin America, Indonesia and East Africa. The Company has a deep relationship with the people and a commitment to preserving the culture and life for all individuals. Team members spend months of the year visiting, and creating partnerships that help sustain vulnerable regions; and provide resources to help improve living conditions and inspire educational opportunities. 
If you are visiting San Francisco make sure you venture to a more eclectic part of the city to celebrate the culture and meet creative people sustaining the spirit of a city steeped in arts, foods, diversity and social justice.
SuperLove Cookies is committed to our LoveItForward mission of supporting the pawsitive transition of rescue dogs to forever homes through our support of RocketDogRescue. Additionally, we provide cookie care packages to our active military heroes.