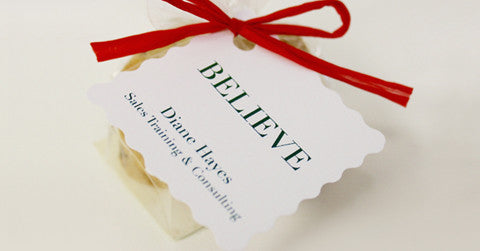 DIY and customization is one of the most popular trends today when creating a product but personalizing cookies tops the list when it comes to customizing something sweet enhanced with a message. 
The key to creating an amazing, personalized cookie is capturing a great image or message and marrying it to a delicious cookie. Our personalized cookies deliver a fresh, scratch-made taste reminiscent of homemade cookies without needing to dirty a dish.
Super Love Cookies delivers personalized cookies you choose and customize easily. Simply pick your favorite cookie like our traditional chocolate chip cookie turned up a notch with gourmet chocolate chunks from Guittard to our signature buttery, crisp Little Dot sugar cookies topped with an elegant dark chocolate swirl or naturally colored white chocolate topped with sprinkles. Next, pick your packaging and upload a picture and message to personalize. Personalized cookies help sweeten the deal on client calls or create a sweet, sentimental moment for family or friends. 
Personalized Cookies can come custom wrapped or print right on the cookie. Edible papers have improved considerably over the years and allow you to capture an image or message brilliantly ...and sweetly! Most personalized cookies featuring an edible message use a sturdy, buttery crisp sugar cookie. These cookies are perfect for new baby announcements, wedding celebrations, or celebrating employee birthdays. Personalized cookies even make a great"calling card" for you during trade shows or seminars. Wrapped to perfection or something edible, what's your favorite way to deliver a personalized cookie?