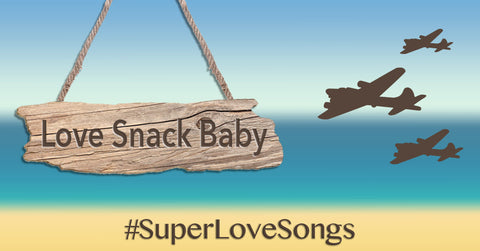 Lookin' for the Love Getaway? Head over to our shop for some sweet snacks, baby! Making it hip to be square, enjoy our 3 Delicious Snackie Flavors for 20% OFF!
What party is complete without snacks and music? The B-52s are well known as "The World's Greatest Party Band" for over 35 years. Formed on an October night in 1976 following drinks at an Athens, GA, Chinese restaurant, the band played their first gig at a friend's house on Valentine's Day 1977. Naming themselves after Southern slang for exaggerated 'bouffant" hairdos, the newly-christened B-52s (Fred Schneider, Kate Pierson, Keith Strickland, Cindy Wilson and Ricky Wilson) began weekend road trips to New York City for gigs at CBGB's and a handful of other venues. Before long, their thrift store aesthetic and genre-defying songs were the talk of the post-punk underground.
The song "Love Shack Baby!" was inspired by a cabin around Athens, Georgia, complete with tin roof, where the band conceived "Rock Lobster", a single from their first album; it is often said to have been located off "the Atlanta Highway", as the first verse implies. B-52's singer Kate Pierson lived in the cabin in the 1970s. "Tin roof...rusted," wailed by lead singer Cindy Wilson, was originally an outtake added to the track, and is perhaps the song's most memorable line. Fred Schneider also provides some memorable lines, including his notable boast of having a Chrysler that is "as big as a whale" and "seats about twenty". It has come to mean many things to different listeners.
Is there a song or artist you SUPER love? Share with us in the comments below! SUBSCRIBE to our YouTube channel for weekly playlist updates!