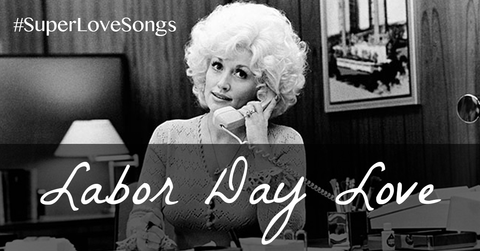 TOAST to the Last Weekend of Summer!
The perfect way to celebrate the last weekend with friends. Our "Instant Happiness" break-resistant tumblers with lid keeps drinks safe and secure during festivities. Ice cold lemonade or a bright Rose, each tumbler is packed with a dozen of our Lil Snackies cookies. You are set and ready for guests or bring as the perfect hostess gift.
SAVE $14 + FREE SHIPPING
Sit back, sip and savor with our Labor Day Weekend Playlist celebrating the American Workforce!
"9 to 5" by Dolly Parton was recorded in 1980 for the feature film, an excellent high-energy movie theme classic from start to finish. It's Dolly Parton's ode about women in the workforce released 35 years ago, but is still extremely relevant today.
HISTORY: Labor Day, considered the unofficial end of summer, honors the American labor movement and the contributions that workers have made to the strength, prosperity, and well-being of the country. In 1882, Matthew Maguire, a machinist, first proposed a Labor Day holiday while serving as secretary of the Central Labor Union (CLU) of New York. In 1887 Oregon became the first state of the United States to make Labor Day an official public holiday. By the time it became an official federal holiday in 1894, thirty U.S. states officially celebrated Labor Day. Thus by 1887 in North America, Labor Day was an established, official holiday!