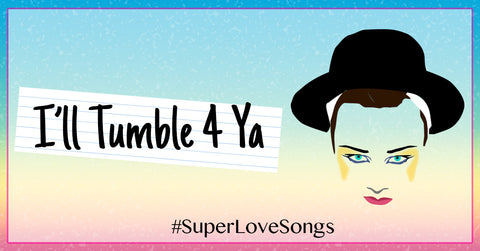 It's Love on the Stereo! We're in our never Splendor ... with cookies and wine!
Tumble into the summer with music & wine! 20% OFF #InstantHappiness Wine Tumbler + 1 Dozen Sweet Chocolate Chip Snackies this week to celebrate the "New Romantic" era of the 80s with "I'll Tumble 4 ya!" by Boy George and the Culture Club:
George Alan O'Dowd, known professionally as Boy George, is the lead singer of the Grammy and Brit Award-winning pop band Culture Club. His music is classified as "blue-eyed soul" influenced by rhythm and blues and reggae as well as artists such as David Bowie and Iggy Pop. The band has recently reunited and are touring this Summer!
Subscribe to our YouTube Channel for Weekly Playlists! Share your favorite songs with us on social & tag #SuperLoveSongs!